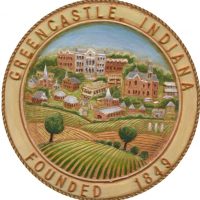 The City of Greencastle announced today that it will close Jackson St. for street improvements. The street closure will take effect Monday, September 25, and is anticipated to last four to six weeks.
Beginning September 25 at 7 a.m., Jackson St. will be closed from Veterans Memorial Highway to the city limits at the southern edge of Phoenix Closures. Details about the closure are as follows:
CLOSED from 7 a.m. – 7 p.m., Monday through Friday.OPEN to two-way traffic, 7 p.m. – 7 a.m., Monday through Friday. Motorists are urged to drive slowly and use caution in the construction zone.
CLOSED, Thursday evening, Sept. 28 through Saturday, Sept. 30. A storm sewer culvert will be replaced during this time.
Street work may occur on weekends, weather permitting.
The official detour routes are:
FROM THE NORTH – East on Veterans Memorial Highway to US 231; south on US 231; then west on US 40; then north on Manhattan Rd. to Phoenix Closures.
FROM THE SOUTH – East on US 40 to US 231; then north on US 231; then west on Veterans Memorial Highway to Jackson St.
While Jackson St. is closed, Phoenix Closures employees can access their parking lot from the company's south driveway. Buzzi Unicem employees can access their parking from Manhattan Rd. and Cement Plant Rd. from the south. Special arrangements have been made for truck traffic and emergency access.
Individuals commuting from Brazil, Terre Haute, Clay County, and other points west should use US 231 to access employers in Greencastle.
The improvements to Jackson St. include storm drainage, curb and gutter, pavement widening, and resurfacing. The project is funded by the City of Greencastle's Redevelopment Commission and a grant from INDOT's Community Crossings Program. Work on the railroad crossing will take place in the spring of 2018.
The project contractors include J. S. McCullough Excavating, LLC and Civil Engineering Consultants. Additional support has been provided by several utilities and city departments.