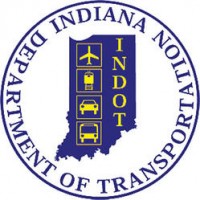 HENDRICKS COUNTY, Ind. – The Indiana Department of Transportation (INDOT) announce I-70 eastbound and westbound traffic will have overnight lane closures from nearly one half of one mile west of State Road 267 (Exit 66) to just over two mile east of there. The lane closures begin Monday, September 18 from 8 p.m. until 5 a.m.  The work will only take place Monday night through Thursday and is scheduled to be completed by October 5, weather permitting.
Rieth-Riley Construction Co. was awarded this patching contract for $1 million. This contract also includes patching areas of I-65, to be performed at a later date.
INDOT reminds motorists to follow the posted work zone speed limit, use caution and consider worker safety when traveling through a construction zone.