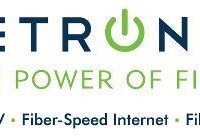 State regulators released a scathing report Tuesday, criticizing Indiana-based cable and internet provider MetroNet, as well as its subcontractors for hitting gas lines in Hamilton County.
MetroNet serves part of Putnam County, although no violations were found in Putnam County.
The Indiana Utility Regulatory Commission launched an investigation last month after 20 reports of damage to gas lines in Fishers and Carmel.
Tuesday, IURC's Pipeline Safety Division released the report and blamed MetroNet's excavators for 10 of the gas line incidents.
They cited the subcontractors for 10 violations including using mechanized equipment within two feet of a market line and failure to plan in use of hand tools.
MetroNet contractors could face varying amounts of fines of up to $10,000 for the gas line hits.
network indiana