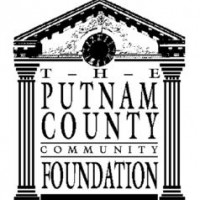 The Center on Nonprofits and Philanthropy's Brice McKeever reported in October of 2015, "The number of public charities grew 19.5% between 2003 and 2013."  The pace of growth in new 501c3 nonprofits has tripled since the 90's and has accelerated since 2013 increasing the competition for resources to sustain services for nonprofit organizations.
On Tuesday, September 19 from 11:00 a.m. to 2:00 p.m. the Putnam County Community Foundation will bring together a panel of senior representatives from high-profile funders in an information sharing forum at the Depauw Prindle Institute for Ethics.  Representatives from Duke Energy, Hendricks Power Cooperative, Parke County REMC, Putnam County Visitors and Convention Bureau, Vectren Energy, Walmart Distribution, and the Community Foundation will share information about their funding interests and guidelines.  Attendees will be able to ask questions and engage in discussion during the Q&A portion of the event.
"The Putnam County Community Foundation recognizes the challenges of sustaining nonprofit services and the changing landscape of organizational funding," noted Ken Eitel, president of the Foundation.   "Our purpose in hosting the Funders Roundtable is to assist organizations in learning about alternative funding sources, broadening their outreach, and considering diverse funding strategies."
The fast-moving, information-rich, three-hour session will include a working lunch where attendees will hear from three Putnam County nonprofits about how they have and are developing diverse funding strategies and actively seeking resources from outside the county, business, government, private foundations, and other partnerships.
Dean Gambill, Community Development Director, shared, "The Funders Roundtable is a valuable opportunity for Putnam County nonprofits to create and strengthen relationships with collaborators and potential funders. One of the Foundation's core objectives is to help local nonprofits build capacity."
To register contact Tanis Monday, Communications Director, at 765-653-4978 or tmonday@pcfoundation.org by Wednesday, September 13th.  The registration fee is $10.00 and a box lunch will be served.