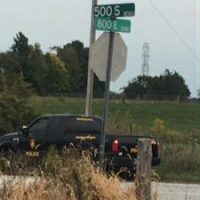 Coatesville, IN- Indiana Conservation Officers responded to an off-road vehicle crash on County Road 800 East in Putnam County.  John Hall, 58, of Coatesville, was pronounced dead after being transported to Putnam County Hospital.
At approximately 5:43 p.m. a passerby called to report an overturned Polaris Ranger along the roadway with Mr. Hall trapped underneath.  Mr. Hall was non-responsive at the time the call was placed.
An investigation is ongoing, but no foul play is suspected at this time.  An autopsy will be scheduled for a future date.