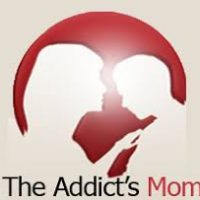 The Addict's Mom announces their nationwide campaign, Lights of Hope, 2017. They will be honoring and supporting those whose lives have been shattered by addiction and remembering those lost. Ceremonies will be hosted by local chapters throughout the United States. On September 9th, candles will burn bright as beacons of hope for the 22.7 million Americans addicted to drugs.
The Addict's Mom hopes to highlight:
The lack of available resources specifically structured to care for, curtail, and combat addiction issues.
Campaigns for foundations, such as hospitals, to increase their efforts in treating those plagued by addiction.
Information that is available to those struggling with addiction about where they can receive help
The fact that recovery is possible.
The need to never lose hope.
Please join Sheila Workman Holloway and Marian Patience Harvey at 4:30 pm – 7:30 pm at the Putnam County Courthouse, 1 Courthouse Square Greencastle, IN. For more information, contact Sheila at 765-719-0359 or Marian at 765-721-7739 by email at  holloways1968@yahoo.com.