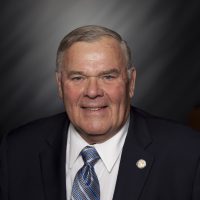 Indiana House Republicans are now accepting internship applications for the 2018 legislative session, according to State Rep. Jim Baird (R-Greencastle).
Baird said the House Republican Internship Program is a unique opportunity to participate in state government at the Indiana Statehouse while gaining valuable skills for the workforce. This paid program during the spring semester gives college students the chance to work one-on-one with state legislators while seeing firsthand how laws are made.
"Our internship program offers unique opportunities to experience the lawmaking process in person from start to finish while gaining invaluable career skills to use in the future," Baird said. "I encourage anyone who is interested in this program to apply. Because this internship has so many diverse learning opportunities, it is open to all degrees and interests."
Internships are open to college sophomores, juniors and seniors, graduate students, and recent graduates of all majors. Students can apply for internships in a variety of areas, focusing on legislative, communications, policy, fiscal policy and technology. These are full-time positions, Monday through Friday, lasting from January through mid-March.
In addition to getting paid $750 every two weeks, students can earn academic credit through their college or university, and are eligible to apply for a competitive $3,000 scholarship to use toward undergraduate or graduate expenses. Baird said this one-of-a-kind experience also offers networking opportunities and could open the door to a career.
For a list of career fairs and recruitment events House staff members will be attending this fall, visit www.indianahouserepublicans.com/recruitment.
More information about the internship program or the application process can be found at www.indianahouserepublicans.com/internship. The application deadline is Oct. 31.