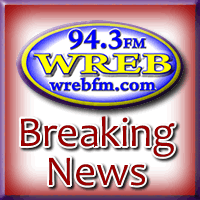 The ISP investigation is continuing into the police action shooting at approximately 4:07 this afternoon at 4449 East CR 375 S near Greencastle.
The suspect, Jeffrey P. Hunter remains hospitalized in an Indianapolis hospital for treatment of a gunshot wound to the torso.
The Cloverdale police officer involved in the shooting has been identified as 27-year-old Luke Brown, a two-year veteran of the Cloverdale Police Department. He is currently undergoing treatment at a Terre Haute Hospital for what is believed to be non-life threatening shotgun wounds suffered during the exchange of gunfire with the suspect while investigating a theft complaint. Brown was wearing a ballistic vest at the time that undoubtedly saved his life. After the exchange of gunfire and while wounded, Officer Brown performed medical treatment on the suspect until arrival of Putnam County Operation Life paramedics.