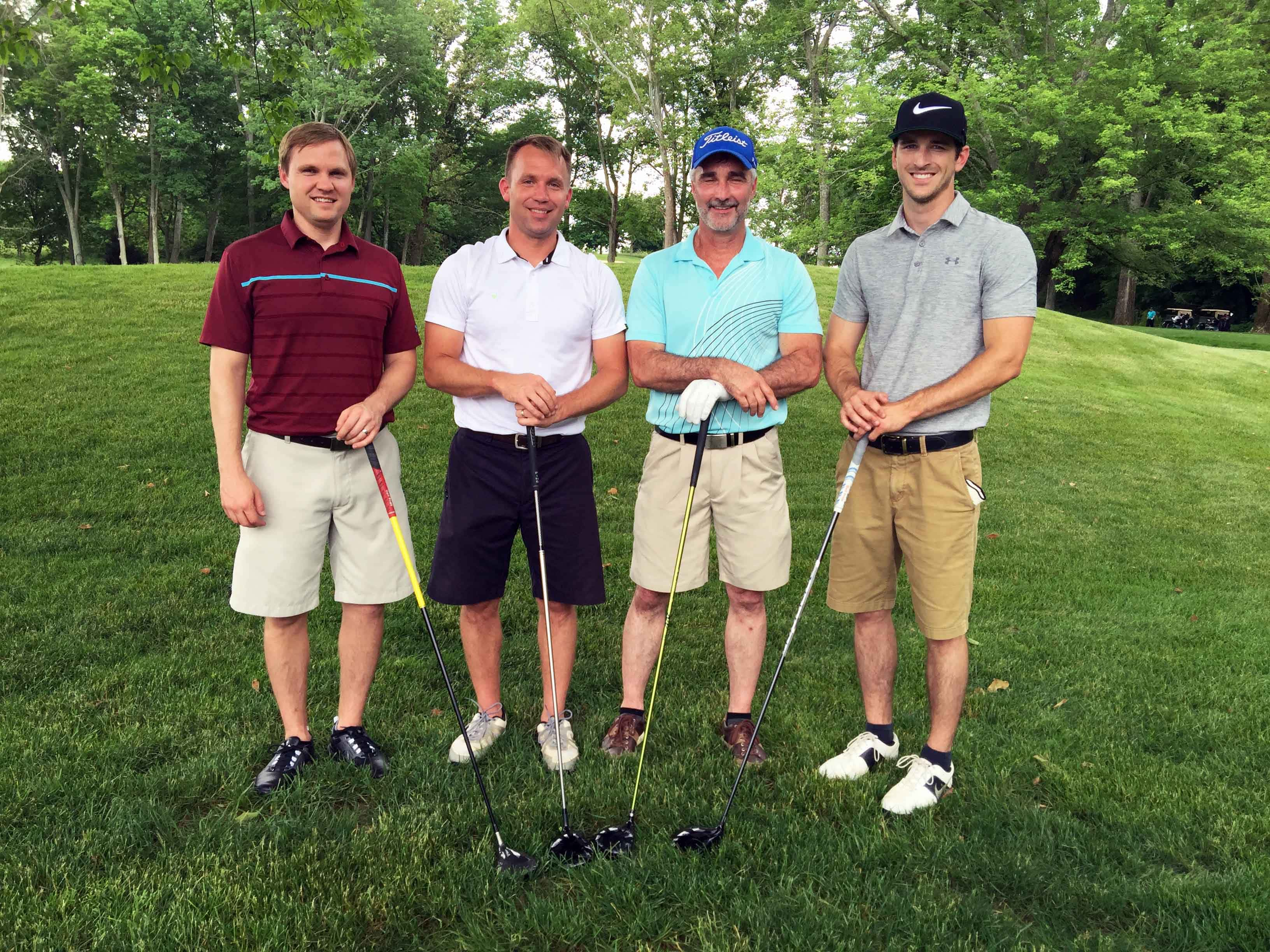 Developmental Services, Inc.'s annual Golf Classic raised $17,000 for children with disabilities Wednesday, June 1st at Otter Creek in Columbus.
Frank Mingione, Nico Mingione, Michael Traylor, and Matt Traylor shot a 20-under-par 52 to win the 31st annual benefit scramble. Matt Traylor also hit a hole-in-one on Otter Creek's famed Alcatraz Four West.
Nearly 160 golfers participated in the event – many of them new to the Classic.
"We had some teams who were first-timers to our event," said Amy Kleinert, DSI Chief Development Officer. "I think the Golf Classic's long tradition of quality is on par with that of DSI's reputation of quality services for children. The result is an event the community feels very good about supporting."
Kleinert also noted that the support the event received through sponsorships and volunteers helped DSI reach its goals.
"Our sponsors helped us underwrite many of the Classic's expenses so that our net total for Children's Services was very good," added Kleinert. "We had a lot of volunteers from the community who made sure that everything was set-up and our golfers had the best accommodations possible."
Since 1985, the Golf Classic has raised more than $420,000 for children with disabilities including speech and physical therapies and support for families.
DSI is a 501(C) 3 not-for-profit organization that provides services for children and adults with mental, physical, and emotional disabilities. Established in 1975, DSI provides early intervention, job training and placement, residential living options, respite care, health and wellness, community networking, after-hours, and many other services in 42 counties in Indiana.
Sponsors
Cummins
White River Broadcasting
The Republic
MainSource Bank
First Financial Bank
The Garland Company & AAA Roofing Company
Pepsi (Seymour)
Johnson- Witkemper Insurance
Keller Development
Thomasson, Thomasson, Long, & Guthrie, P.C.
JA Benefits
Renner Motors
PIP Printing
Scott Taskey and Breeden Realty
Canteen Vending
Bradley Associates
Eagle Group
Thrivent Financial
SJM of North America
Marilyn Olmstead
Michael Harpring, Attorney at Law
Captions:
The Garland Company celebrated 25 consecutive years as a major participant and sponsor of the Golf Classic. This year, Garland Company and AAA Roofing Company were the event's beverage sponsors and entered forty players. Rick Ryherd of Indianapolis, Garland's Roof Asset Management Specialist (front row, fifth from the left) receive special recognition by DSI for forging and maintaining the relationship.
From left: Michael Traylor, Matt Traylor, Frank Mingione, and Nico Mingione won DSI's 31st annual Golf Classic with a 20-under-par 52. Matt Traylor also had a hole-in-one. The foursome was sponsored by F.A.S. Plastics of Hanover, Indiana.