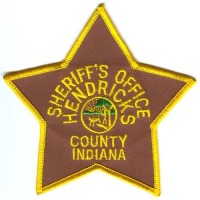 The shooting yesterday at approximately 5:25PM is being investigated as an
attempted murder followed by an apparent suicide in the area of 8411
Windfall Ln, Camby.  The two parties who were married, Nina Himes, 53, and
Thomas Himes, 60, both of Indianapolis, met in the parking lot of the
shopping center and were reportedly arguing inside Ms. Himes' vehicle over a
pending criminal case of domestic violence.  During the argument, Thomas
Himes, drew a 9mm pistol and shot Nina Himes.  She sustained a grazing wound
in the leg and a gunshot wound to the head.  At that time, Thomas Himes
exited the car and then walked around to the front of the vehicle, where
witnesses say that he placed the gun to his head and fatally shot himself.
Thomas Himes was declared dead at the scene.  Nina Himes was taken to
Eskanazi Hospital where she is in stable condition and was able to speak
with investigators.