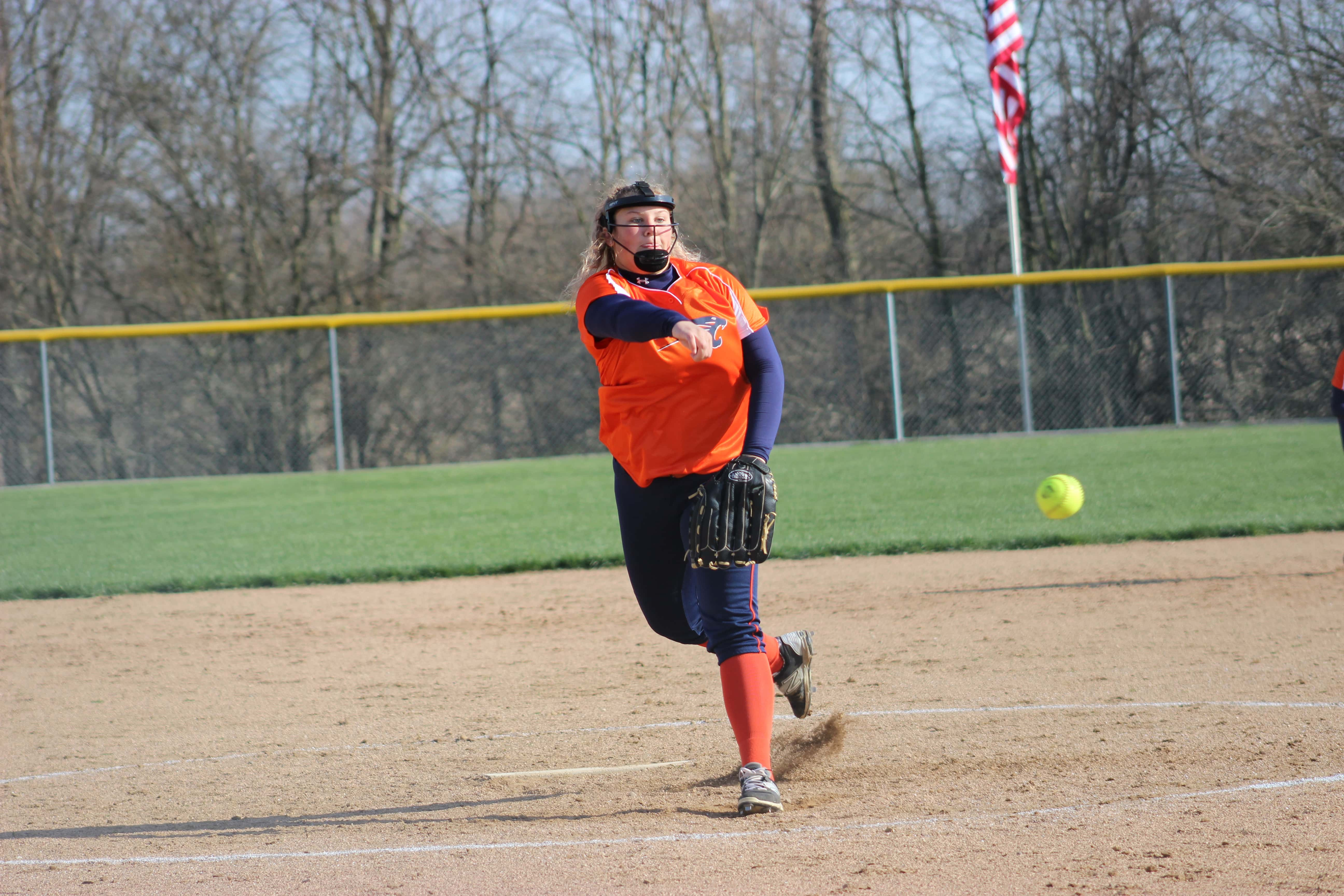 ROACHDALE—A very good Tri-West softball team came about four miles south of Roachdale Tuesday to take on a very confident North Putnam Cougar team. Despite a win on Monday night over Greencastle, the Bruins stomped on the Cougars winning 9-1.
North Putnam only had five hits in the game and all were singles. They did not have more than one hit in an inning, which killed them only having one inning where they went three and out.
"(Tri-West) did a really good job of playing shallow with the wind," Interim Coach Chase Hiland said. "They took away some of those balls that normally would've been hits. They got outs when they needed outs. That's the sign of a good team and a well coached team."
The Bruins did most of their damage in second inning. Kamryn Ping scored the only run in the first inning after she singled and was driven in by the next three batters. They scored five more in the second inning on a Kenna Ross home run, a double and three singles.
"We were fortunate to get out of the first inning," Hiland said. "We had a lot of errors that we didn't have last night. I think we had five errors. Against a caliber team that Tri-West is if you have five errors, you're not going to help your cause."
Six batters went up for the Bruins in the third inning, but they could not put anyone across home plate.
The final three runs came in the fourth and fifth innings. Ross singled and eventually scored in the fourth and in the fifth Emily Hogan scored as well as Ping. Senior Reilly Tucker struck out Hailee Gifford to keep the ten run rule out of play.
The only run for the Cougars came in the bottom of the fifth inning after Bronwyn Spencer reached on an error and was put on second because the ball hit the top of the dugout on a bad throw to first. She scored on a Mia Runnells single four batters later. They only had two more base runners in the final two innings.
Their next game will be Thursday at Eminence at 5 p.m.
At North Putnam
Tri-West 150 120 0—9
North Putnam 000 010 0—1
WP: Meyer (TW)
LP: Tucker (NP)
HR: Ross (TW)
2B: Jobe (TW), Ross (TW)
Cloverdale lost to South Putnam 15-12.