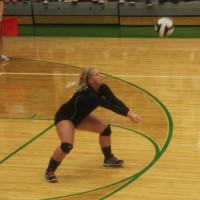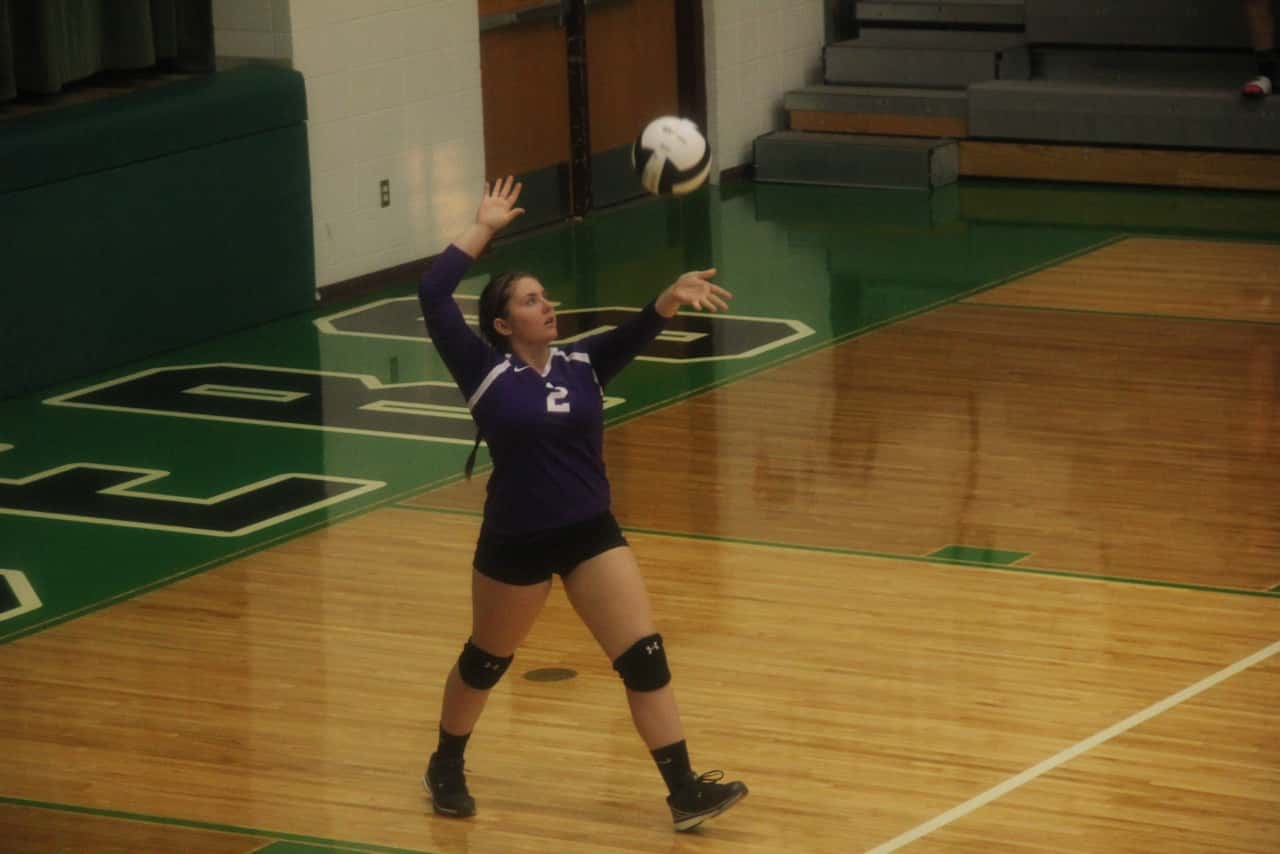 The Cloverdale Varsity Volleyball Team fell to the visiting Greencastle Tiger Cubs last night in three sets by the score of 15-25, 21-25 and 23-25. The Clover JV won in three sets.
Scoring for the Clovers were Savannah Jones 5 pts 3 aces, Skylar Pricce 4 pts, Lauren Meek 3 pts 2, aces, Christyn Willis 3 pts. 1 ace, Lindsey Davis 2 pts, 1 ace, Hannah Ehmen 1 pt.
Offensively Lindsey Davis led the Clovers with 12 kills, Mariah Huge 4, Christyn Willis 3, Kimmy Winders 3, Tori Combs 2, Justyce Monnett and Savannah Jones 1 each.
At the net Mariah Huge had 2 blocks, Tori Combs and Kimmy Winders 1 each.
Defensively Kimmy Winders and Lindsey Davis had 11 digs each followed by Christyn Willis with 8 and Savannah Jones with 7. Skylar Price, Lauren Meek, Tori Combs and Hannah Ehmen added 4 each. Justyce Monnett and Hannah Rady each contributed 1.
Coach Moore said, "I am proud of the girls tonight they played as a team and everyone contributed. We had some good bench play tonight and that helps. The second and third sets were exciting adn we were in them just need to correct the unforced errors happening at key times in the set. Although we lost I felt we bonded as a team for the first time this season."
In Greencastle stats Allison White had 17 digs and 12 kills. Lydia Trout had 32 assists, Maggie Meyer had 21 digs and Sarah Miller had nine kills.