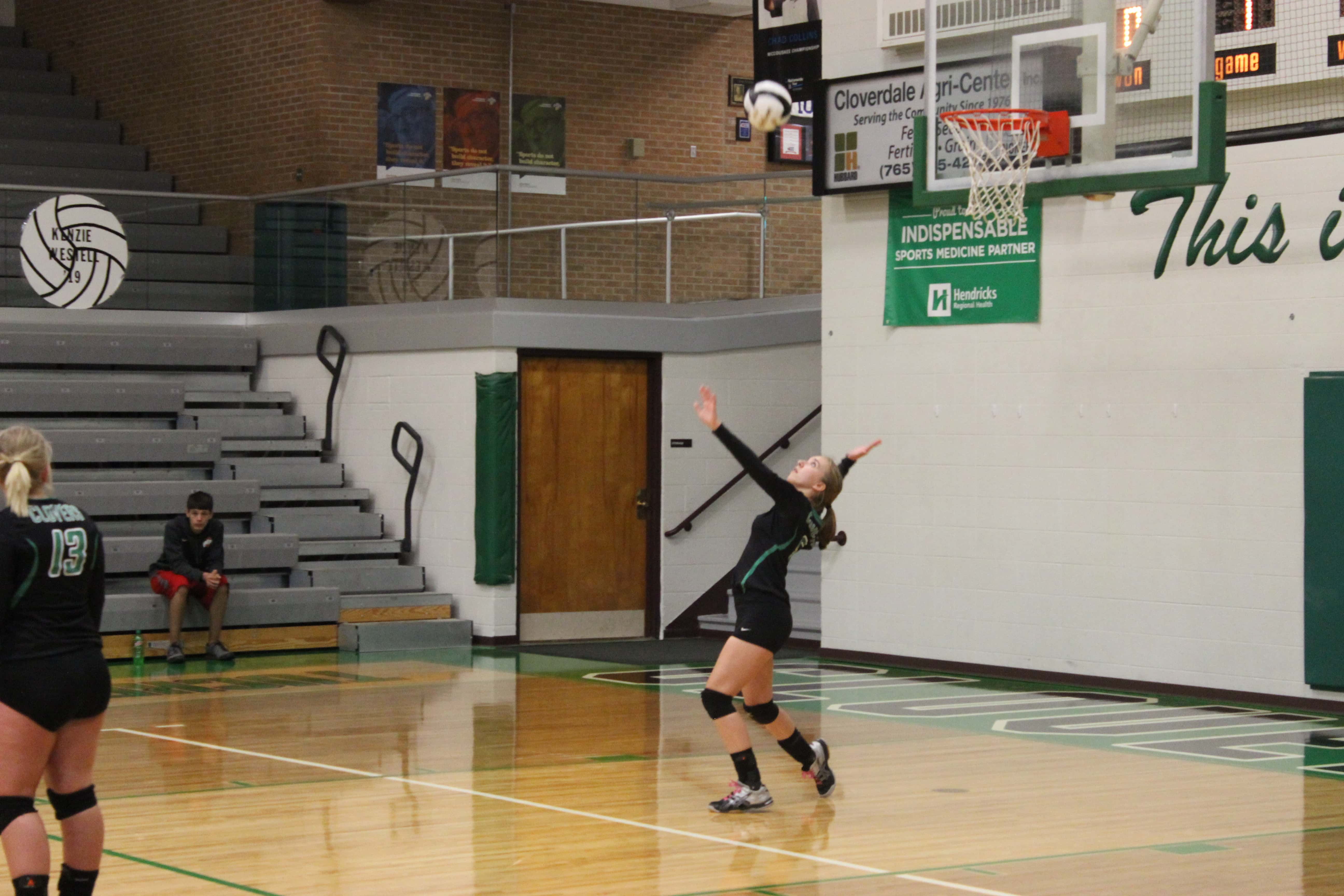 ~From Coach Kathy Moore
The Cloverdale Volleyball team got there second win of the season with a 4 set win over Turkey Run Tuesday night by the scores of 25-12, 25-20, 16-25, 25-22. The Clover JV also picked up a win in three sets.
From the service line Savannah Jones led the Clovers with 10 pts, Christyn Willis, Lindsey Davis contributed 9 pts each. Kimmy WInders had 7, Lauren Meek and Hannah Ehmen had 5 pts as well.
Kimmy Winders, Savannah Jones had 3 aces, Lindsey Davis and Christyn Willis had 2 while Lauren Meeks and Hannah Ehmen added 1 each.
Offensively Lindsey Davis had 15 kills, Christyn Willis 5, Kimmy Winders 3, and Harley Manion, Skylar Price, Savannah Jones, and Mariah Huge each contributing 1 each. Savannah Jones had 15 set assists for the night.
Defensively Tori Combs had 3 blocks while Mariah Huge added 1. Kimmy Winders led the Clovers with 14 digs, Christyn Willis 8, Savannah Jones 7, Hannah Ehmen 5, Lindsey Davis 3, Skylar Price and Lauren Meek 2 each.
The Clovers host Greencastle Thursday.
Coach Moore said, "It was a good team win, everyone contributed and we played better defensively. " We have some big matches coming up with county rivals in the next two weeks including the county tournament."