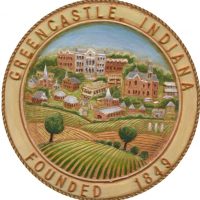 Tom Sutherlin Chief of Police for Greencastle, made a presentation to the City Council last night during their meeting. Sutherlin talked about the new policy that the officers are able to administer Norco for heroin and other opiate  overdoes.  This will be administered nasally so that the 
officers don't have to give shots and deal with needles.  Both police and  Greencastle firemen will be carrying it with them at all times while on  duty.
The next City Council meeting will be held on September 8.