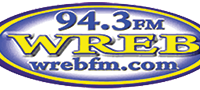 The new school year starts in a couple of days and it is important to get back into the habit of watching for school buses, heavy traffic and children walking or riding their bikes to school. Here are a couple of tips to help keep you and other children stay safe.
Pay close attention to what school buses are doing. School buses stop regularly when running routes meaning it is a bad idea to trail too closely to a bus. When the buses stop you stop even if you are heading the opposite direction of the bus. You put children in danger if you try to go around or pass a bus when it is stopped.
Be on the lookout for children crossing the road when school is in session. Being aware of where pedestrians are on the sidewalk is just as important as the vehicles on the road as children can be unpredictable when traveling to school. You especially need to be on the lookout when in a school zone.
Obeying the 20 mile per hour speed limit will give you time to stop when trying to navigate busy roads and to give you time to react. WREB wishes everyone a happy and safe new school year.