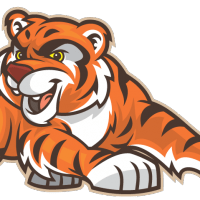 As part of the USDA Federally funded Summer Meals program along with Greencastle Community School Corporation, the children will have nutritious breakfast and lunch meals again this summer.
Free meals will be made available to all children 18 years of age and under.  Meals will be provided to all children without charge or paperwork to fill out.
Adults may purchase a meal for $3.00.
FREE MEALS FOR CHILDREN
18 AND UNDER
Greencastle High School
Starting 05/29/18
Ending 06/29/18
Breakfast 7:15am – 10:00a.m.
Lunch 11:00 a.m.-12:45 p.m.
Ridpath Primary School
Starting 05/29/18
Ending 07/20/2018
(No meals served on JULY 4)
Breakfast 8:00 a.m.—10:00 a.m.
Lunch 11:00a.m.–12:45 p.m.
Tzouanakis Intermediate School
Starting 06/01/2018
Ending 06/29/18
Breakfast: 8:30am-10:00am
Lunch: 11:00am – 12:45pm
Robe Ann Park
Shelter house #5
Starting 06/01/18
Ending  07/20/18
Lunch Only : 11:00am-12:45pm
No Meals will Be Served on July 4th
Meals must be consumed on site.
All sites will be supervised.
For more information contact Debbie Carrico, Director of Foodservice @ 653-3725
THIS INSTITUITON IS AN  EQUAL OPPORTUNITY PROVIDER.