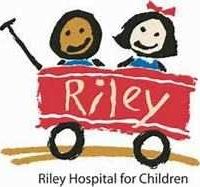 The Northview Student Council will host a Riley Dance Marathon on Friday March 16.  The event "Dancing for those who can't" will take place at the high school gym from 6-10 p.m. Northview, and North Clay students and parents are all invited to attend.
The event is designed to raise funds and to promote Riley Children's Hospital.  Riley dance Marathons got their start in 1991.  Today over 60 high schools across the state participate in marathons to help and encourage the children at Riley.
The evening will include games, entertainment, refreshments, stories from Riley families, and of course dancing.
The Student Council has been fund-raising for Riley in ways such as a high school dodgeball tournament, miracle minute during a basketball game, T-shirt sales, and student created donation pages.
The event is free, but donations for Riley are appreciated. T-shirts will also be for sale.