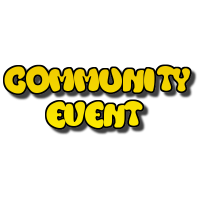 On Feb 20th, the fourth Community Conversation will take place at Greencastle City Hall from 6:30-8 p.m.  The conversation will feature Greencastle Police Chief Tom Sutherlin and Greencastle Fire Chief John Burgess.
At 21 years old, Sutherlin began working for the Greencastle Police Department in 1990.  A graduate of the 103rd class of the Indiana Law Enforcement Academy, Sutherlin has served as sergeant, and captain, as well as two times as assistant chief of police (1997 and 2002)
Sutherlin was appointed to Police Chief by then Mayor Nancy Michael in 2004.
Chief Burgess, formerly a volunteer with the Madison Township Fire Department, has been with the Greencastle Fire Department since 1995.
Burgess was appointed chief of the GFD by Mayor Bill Dory in January 2016. He is a certified firefighter with certifications for fire instructor, hazmat technician, emergency medical technician, Red Cross first aid and CPR instructor, fire inspection and fire investigation.
The Community Conversation series is sponsored by the Greencastle League of Women Voters, the Putnam County Public Library and the Greater Greencastle Chamber of Commerce. The goal of the new continuing program is to give the community an opportunity to hear from and speak to their elected and appointed government officials.